PROFILE OF THE PYP COORDINATOR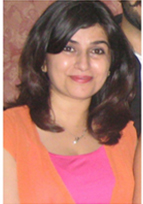 Ms Mandeep Khaira is an IBEN Workshop Leader and an Authorization Process :Consultant. Ms Mandeep Khaira facilitates professional development for teachers in schools implementing the IB programme. She contributes to the global Quality Assurance Framework of PD provision. She has a Masters in Child Psychology and Bachelor of Education. In addition to her specialist knowledge, she is quite versatile and has the enthusiasm and passion for encouraging learning. She is an informed, reflective facilitator who uses inquiry learning strategies within the PYP framework to create positive learning environments which motivate and challenge all learners to become self-regulated, lifelong learners and leaders. She has many years of teaching and coordinating experience in the Primary Years Programme. She has taught a range of subjects at various levels, both on a one-to-one basis as well as in the classroom. She believes that each child is unique, and each child learns in a different way. One of her jobs as a curriculum coordinator is to help children discover their individuality and work alongside to maximize it.
Ms. Mandeep believes in hands-on experiences, learning creatively and learning through play. She has the experience of developing the Primary Years Programm curriculum, and early years benchmarks by facilitating outdoor learning, she has attended and facilitated several PYP workshops for teachers. Ms. Mandeep prides herself in being able to motivate and inspire students and colleagues.