WE OFFER, NOT JUST CLASSROOMS, BUT WORKSHOPS FOR LEARNING:
Flexible, spacious subject-based classrooms
All teaching areas are equipped with technological aids: a PC projector, camera and visualiser.
Modular furniture, used by the Primary School, allows the rapid reorganisation of the classroom to accommodate group work and differentiation, demanded by the IB Primary Years Programme.
Extensive display boards in every classroom provide space for the acknowledgement of students' work and achievements.
Campus-wide wireless networking allows for the use of student laptops anywhere and at any time.
AUDITORIUM:
For all major functions and assemblies, this plush 300 theatre-style seating auditorium has a state of the art surround sound system and lighting.
ICT LAB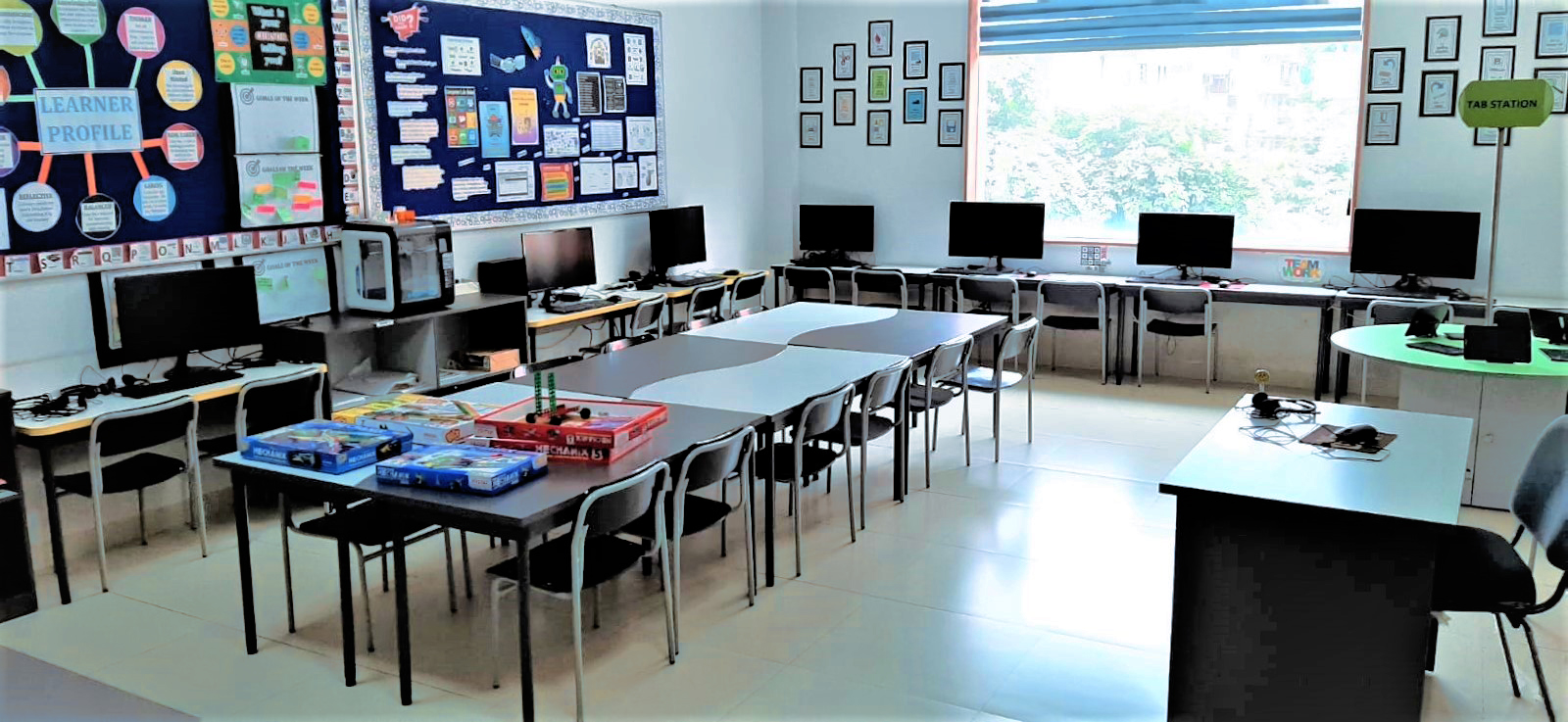 Our well-equipped computer Lab consisting of desktops, tabs and a 3Dprinter facilitates teaching our students technology from early years onwards, areas such as using a mouse, typing, coding, multimedia, scan codes and web safety.
MUSIC:
Equipped with keyboard, guitars, drums, tambourines, recorders and other percussion instruments, the music department teaches both Indian and Western-style music and vocals.
CLASSROOOM:
SMART CLASSROOMS:
Every classroom is equipped with state-of-the-art audio-visual facilities, which include a projection system, backed up by audio paraphernalia, to assist presentations & interactive sessions.
A combination of leading IP-based control processors, AV matrix switchers & a touch panel provides narrowcasting, paging, lighting control & BGM facilities in an exceptionally versatile manner where every classroom works as an independent unit.
DRAMA ROOM: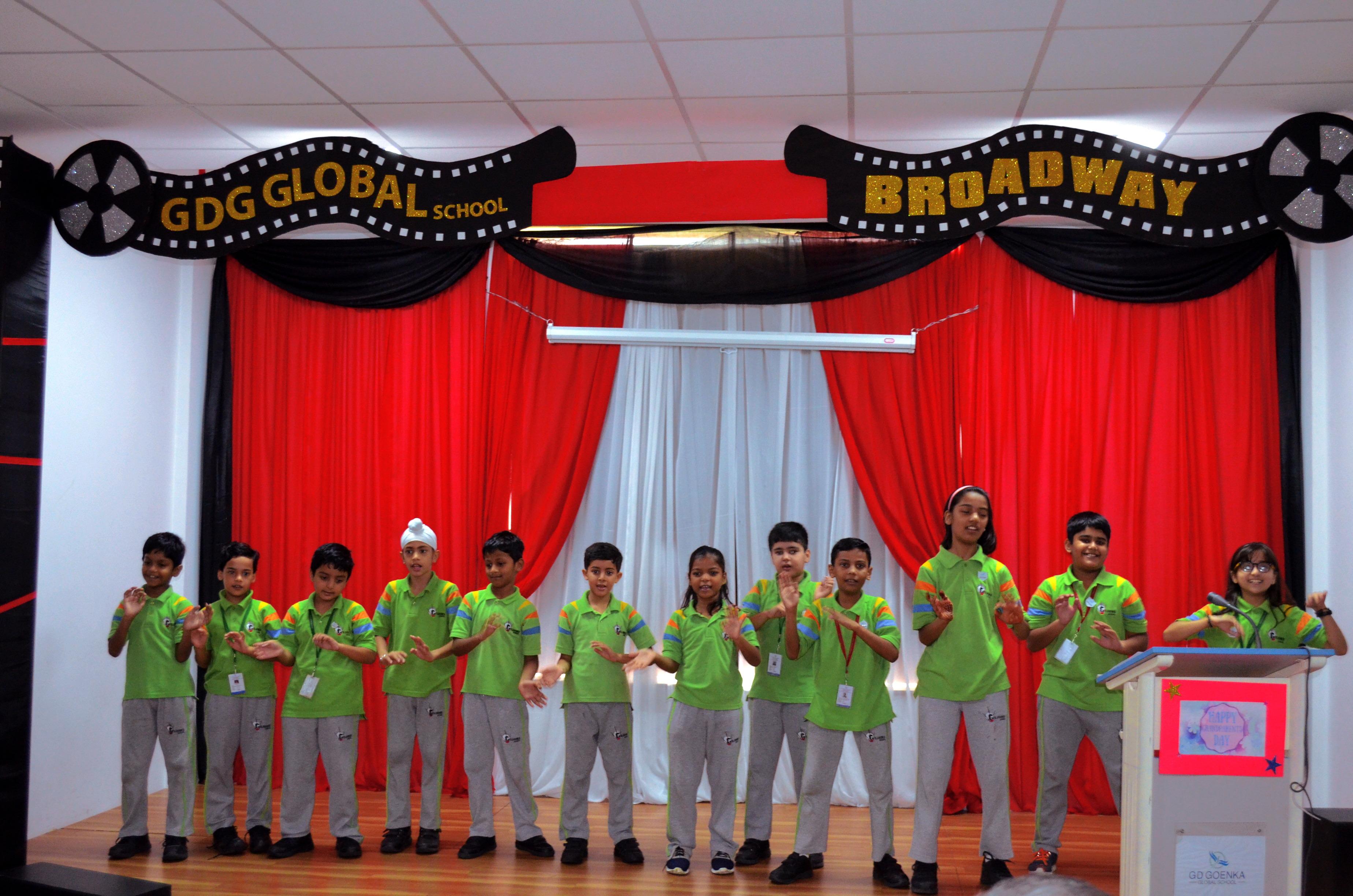 Performances and practices take place on a regular basis in our theatre room, to inculcate confidence and personality development among children.
DANCE ROOM:
Dance teaches our students to lose their inhibitions and build confidence. Not only a good source of fun, it also helps in releasing creativity.
SPORTS:
The outdoor play area for students is equipped with climbing frames, swings and slides. It has a soft landing surface and is perfect for time out of the classroom to run around and burn up extra energy.