Strengthen the child from within and offers holistic learning opportunities. They provide voice, choice, and ownership for students as they take part in various activities to enhance their self-management and social skills.

The engagements that the students participate in are according to their interests like Mind Spark, International Mindedness, Hip-Hop, Waste Worriers, Painting Fireworks, Pottery, Chess, Young Artists, Strings and Beats, Taekwondo, Steam Squad, and Cricket. These engagements are reviewed and revised after every semester.
Languages are the most powerful instruments of preserving and developing our tangible and intangible world heritage. All moves to promote the dissemination of mother tongues will serve not only to encourage linguistic diversity and multilingual education but also to develop fuller awareness of linguistic and cultural traditions throughout the world and to inspire solidarity based on understanding, tolerance and dialogue.
– From the United Nations 'International Mother Language Day.'
Every year, GD Goenka Global hosts the Multilingual Fest to promote inclusion and cultural identities. This event encourages creativity and exploration of multilingual communities.
Field Trips are important to help bridge the gap between education in the classroom and hands-on experiences.
They enhance the students critical thinking skills and a chance to think about a topic or theme from a different perspective. Field Trips allow students direct access to tools and environment, they encourage social interaction, erase classroom boredom and help students to become more empathetic. Children who experience holistic development during their school years grow up to become global citizens.
The field trip to Mogly's Farm by Nursery and grade 1 not only gave the students an opportunity to feed and touch the animals but also the chance to see the animals in a natural habitat. Similarly, a field trip to the 'Post Office 'by Kindergarten gave them the opportunity to learn about the different services available in the Post Office such as Registered Post, Money Order and Speed Post. Grade 2 visited the Biodiversity Park and investigated about plant and animal adaptations.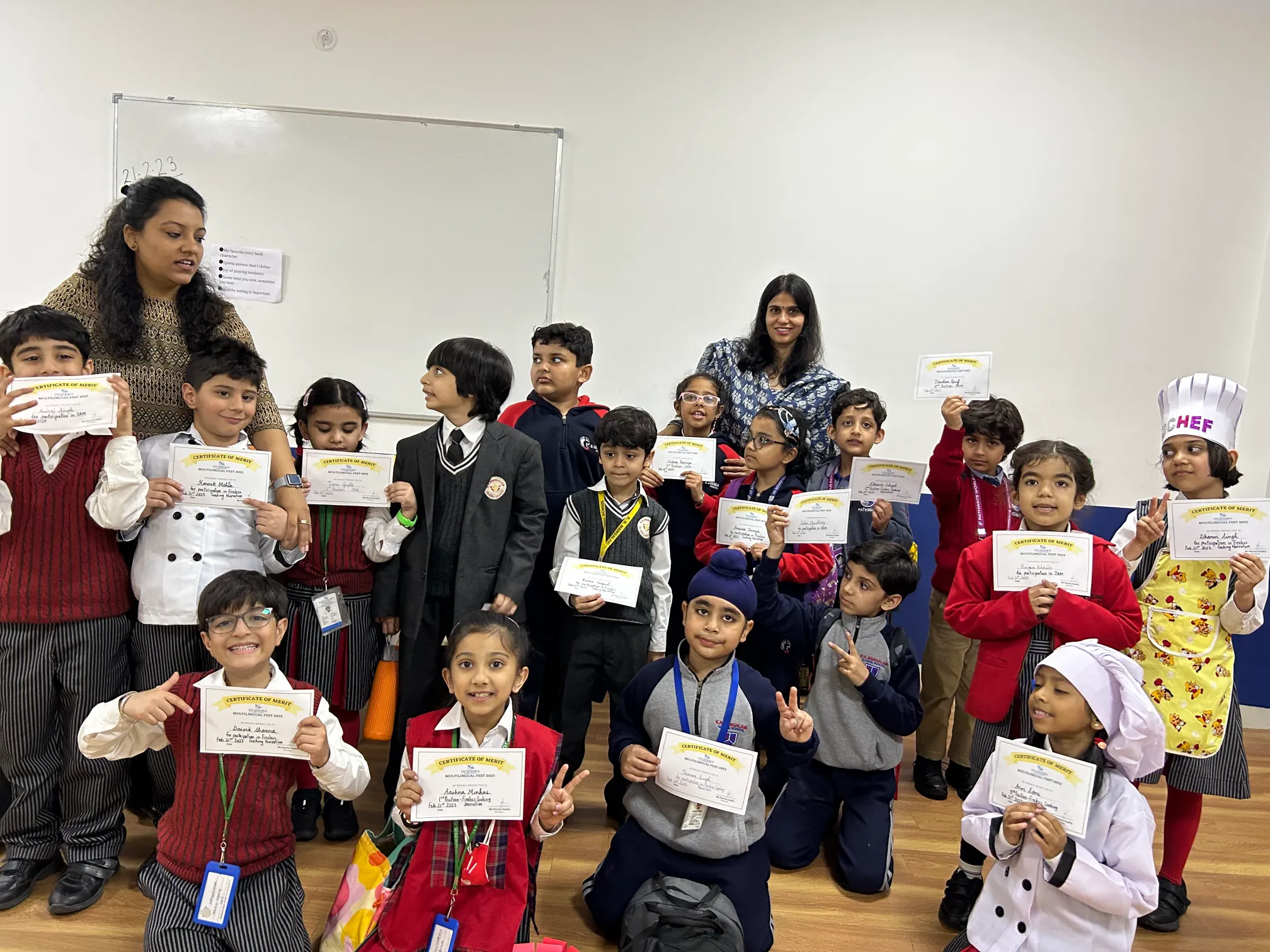 Field trips are recognized as important moments in learning; a shared social experience that provides the opportunity for students to encounter and explore new things.Field trips are experiences that can be recalled and are useful long after a visit.