With the session 2019-20 almost coming to an end, it was time to say goodbye to the students. Amidst all this came the news of COVID-19 and schools all over had to shut down from 20th Mar'20. Though, we missed saying a formal goodbye to our little GOENKANS we did not miss the opportunity to stay connected with them till the last working day of the session which was 25th March'20!
Our school had already planned ahead by taking up demo sessions on Virtual schooling from 1st week of March.
Our Principal, Ms Navina Chadha, welcomed the new parents through digital media and shared our school's progress and achievements in the last academic session of 2019-20. She articulated all the necessary steps being taken by school in the present situation and kept them abreast of upcoming changes and prepared them for relevant action plans.
Our PYP Co-ordinator, Ms. Mandeep Khaira, designed an excellent programme to keep in touch with our students through e-assignments including all the major subjects and these were shared daily to ensure that the little ones didn't miss out anything planned by the teachers.
Here's to the Rockstar of our IT Team-Mr. Pushpender Rajput, who has worked seamlessly through these hard times to ensure our students receive a continuous and smooth virtual learning experience. The teachers were trained to use different virtual teaching platforms like Google Classroom, Zoom and Microsoft Teams so that they become well equipped in case the situation becomes worse and opening for the new session gets delayed.
As we all feared, the situation in India started to become intense and the government announced LOCKDOWN for 21 days!!
Team GDGGS is always prepared!
After an initial session with the Principal, it was time for the Parent Orientation by our PYP Co-ordinator- Ms. Mandeep Khaira which was held on 28th Mar '20. She connected with the parents through a live session on our Facebook page and explained about the background and policies of our school. Now, it was time for the 'SUPERHEROES' (without a cape)- 'our teachers' who were all ready to spread their warmth. They welcomed the parents for new session 2020-21 on 1st April 2020, through an online session on Zoom.
Day 1, of a new session usually comes with new faces, new stories, new hopes and new beginnings. But not today! The school gates remained shut, the corridors looked empty and our playground missed the unlimited positivity and freshness each of the little wonder brought about every day. But, as they say, the show must go on…
That's when the journey of our virtual teaching and learning really began…it was a novel concept for everyone, including all the staff members, teachers, students and parents but, we were all in this together!! We started with a bang and were prepared to become masters at virtual learning.
Demo sessions were taken with the leadership team including Principal-Ms.Navina Chadha, our Co-ordinator, and the teachers to rule out any possible hurdle.
A remote learning programme was designed by our Co-ordinator which includes marking attendance on a daily basis, planning interactive and collaborative activities for the young minds, incorporating thinking routines and the most important- our virtual reading programme. Our school is following the GETEPIC App for the online reading programme which includes-read aloud, read along and audio/video books along with the activities designed for each age group. Virtual planners are designed keeping in mind all the requirements by the teachers and checked by the Co-ordinator on a daily basis. Virtual planners with all the learning engagements are then uploaded to our Online Portfolio App- 'Class Dojo' and implemented by the teachers on MS TEAMS.
This is what virtual learning looks like! From live teaching and recorded videos to a mix of online questionnaires our school has patched together a wonderful system. Microsoft Teams, Zoom meetings are the go-to for live teaching; Google Sheets and documents stand in for tests, Power Point Presentations and what not!! Our school may be shut but learning never stops at GD GOENKA GLOBAL SCHOOL, DLF-3, Gurgaon. Students are enjoying taking classes from home using our virtual learning platform- MICROSOFT TEAMS.
Distanced, but not alone – We celebrated Baisakhi online! Our students came together with all enthusiasm and were all decked up to spread the message of hope and love on the occasion of Baisakhi on 13th April 2020. Have a quick look!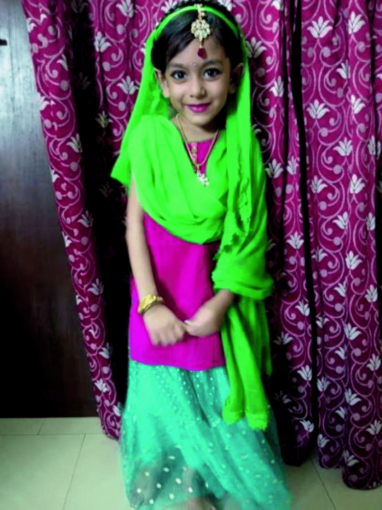 Here is a very important message from our Teachers! Our hearts go out to those affected by the virus and we urge our little minds to please take care of each other and take care of humanity. Be kind, Stay Home and Stay Safe!!
Online learning's happening in full swing! Parents and students have been very positive and supportive and we are very proud of our teachers for creating high quality content which is keeping our students engaged and ensuring that the learning continues. With 3 weeks of having switched to virtual learning, our staff members are using technology to navigate through these unprecedented times to offer human interaction and student learning while practicing social distancing.
We are delighted to see how our Little Goenkans have so quickly and effortlessly adapted to Virtual Learning as a part of their Normal Routine. Safe at home, they are not only actively participating but also coming up with creative activities to share with us.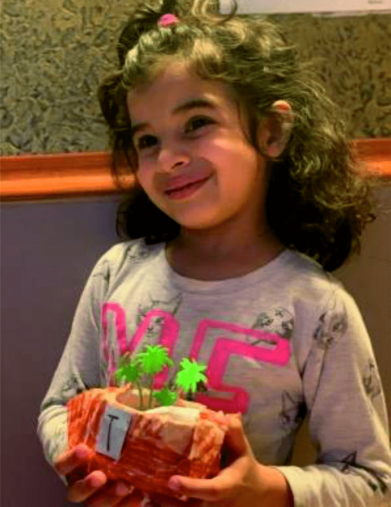 This situation is probably one of the most dreaded for parents. Should they concentrate on work or should they attempt to homeschool their children, trying to remember formulae and equations learnt and forgotten decades ago? Thankfully for the parents, the schools haven't given up. Instead, the schools have taken their entire setup online. Our school is working hard to implement distance learning for learners, and parents have also played an important role. They are connected to the educators through class wise broadcasting groups. A big thank you to all the parents, without whose support this entire journey would have literally been IMPOSSIBLE.
Our School is getting excellent feedback from our partners- the parents. Each feedback is important to us and we work towards improvising to meet the needs and requirements of the learners of tomorrow.